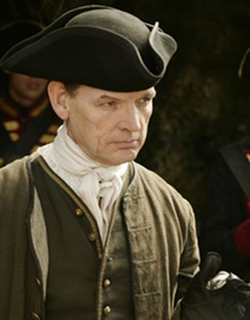 was a loyal employee of the East India Trading Company. Born in Scotland, Mercer served as the personal assistant of the Company's governor, Lord Cutler Beckett. Despite serving faithfully in his official capacity as a clerk, Mercer also carried out some of Beckett's more sinister agendas as an assassin and a spy. Mercer would stop at nothing to further his employer's pursuit of power.
As Lord Beckett's merciless and ruthless enforcer, Mercer came to Port Royal, Jamaica, in the Caribbean during Beckett's search for the Dead Man's Chest. He aided Beckett in taking over Port Royal as well as helped in manipulating the Swann family, which eventually, and inadvertently, lead to his employer's control of the heart of Davy Jones. Throughout Beckett's war against piracy, Mercer had led EITC soldiers in an attack against the crew of the Black Pearl in Singapore, and made a deal with the Chinese pirate Sao Feng, which allowed Beckett's flagship, the Endeavour, to temporarily capture the Black Pearl and the infamous Jack Sparrow. Towards the end of the war, Mercer was placed in charge of Jones' supernatural ship, the Flying Dutchman.
(more...)
---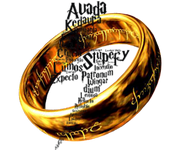 Pirates of the Caribbean Wiki is not associated in any official way with the Walt Disney Company or any additional subsidiaries or affiliates.
The characters as well as "Pirates of the Caribbean" are TM and © (copyright) Disney, Jerry Bruckheimer Films, and their related entities.

What is your favorite Pirates of the Caribbean film?

"Farewell, mateys! You will always remember this as the day you almost captured Captain Jack Sparrow!"

Loading RSS data...


Create blog post
Refresh
Description: In a desperate attempt to save his brother, Captain Louis Darke, A Pirate, Attempts to kidnap the Baroness Mary Decre. However, her daughter Arabelle Decre, Says that she will go instead…

Read more >
See more >
Community content is available under
CC-BY-SA
unless otherwise noted.