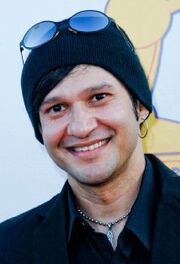 Neil D'Monte is an American actor who portrayed a Drunken Cantina Pirate in Pirates of the Caribbean: Dead Man's Chest. He is uncredited for this role.
Biography
Edit
Raised on the north side of Chicago, Neil's artistry was foreshadowed by his parentage. His mother holding a doctorate in piano and a father who's an accomplished guitarist and artisan, he began playing the drums in 1978 and pulling double duty between Saint Ita's Elementary School and The Edgewater Center of Dance and Drama where he studied theater and acting from ages nine to fourteen. This lead to his first role in ABC's pilot "An American Dream" while he studied concert piano at Chicago's American Conservatory of Music from 1980 - 82.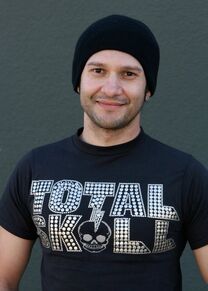 At Saint Gregory High School, Neil graduated with honors in drafting and majored in Architectural Design at Oakton Community College in 1989. He continued securing a musical career playing with punk bands like Pride (drummer), Feedback (rhythm guitar) and a Joy Division cover band named Closer (drummer). But his love for theater never faltered, taking acting and improvisation classes at The Goodman Theater of Chicago. In 1992, he transferred to University Southern California where he studied the works of Ridley and Tony Scott, Stanley Kubrick and Atom Egoyan while majoring in Fine Arts and designing tattoos for extra cash.
After Neil graduated from USC in 1995 with a BA in Fine Art and Illustration, he persevered through the 9-5 grind until meeting make-up artist, Dean Jones, whose recent work includes "Coach Carter" (2005) and "Jarhead" (2005) starring Jamie Foxx. But in 1997, Dean was producer on the film "Dead Inn" and hired Neil as conceptual designer. This opened the door for other small assignments, creating monster make-up and effects for small independent films. These included in-house storyboards and character designs for DreamWorks SKG Interactive, Disney TV Animation, Brilliant Digital (primarily on CGI videos and commercials), and creature designs for Universal's "The Mummy" (1999).
But Neil wasn't done with acting, and it was his work on "Vampires Anonymous" (2003) as a storyboard artist that brought him to the attention of the film's writer/producer/director, Michael Keller. Keller was so impressed with Neil's comedic ability, he asked the artist to audition for the role of "Juan Rodrigo", a lovelorn Spanish vampire. Neil won the part, and since has acted in other independent films, such as "Three Stories" (2004). His big movie break came in 2005 with Pirates of the Caribbean: Dead Man's Chest, in the role of a drunken pirate. While occasionally accepting work as a studio musician or illustrator, such as Headstart Entertainment's "Gate of the Lost Wind" graphic novel, Neil continues to challenge himself by exploring new crafts. Most recently, he's tackled writing and has two screenplays in the horror genre heading towards production.
Appearances
Edit
Community content is available under
CC-BY-SA
unless otherwise noted.