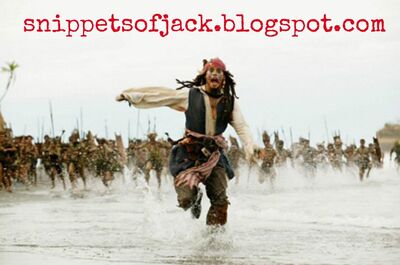 I really love this wiki. It's a great website with wonderful information. You should all really visit my website by clicking on the "my website" button above or follow me on instagram for awesome POTC pics @snippetsofjack. It's all about Pirates of the Caribbean and I'm sure you'd like it a lot! Captain Jack Sparrow is my all time favorite pirate, but my other favorites include:
My Favorite Pages
Edit
This website is really full of great information on all the characters, magical items, locations, weapons etc. from all the PotC movies and books. My personal favorite pages (after Captain Jack Sparrow of course) are: Will Turner, Elizabeth Swann and Jack Sparrow!
My Favorite Quotes from the PotC Movies and Books.
Edit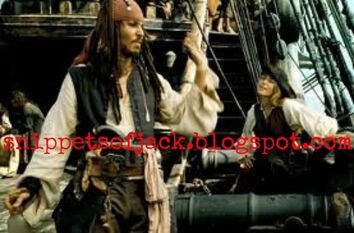 Our blog is devoted to Captain Jack Sparrow, his totally awesome crew, and all the villians he has battled. We have been blogging for over a year now and have 150 posts and over 30,000 views. You should really check us out some time! These are some of our favorite posts:
Favorite PotC Actors
Edit
I love anyone in a PotC movie, in fact I would love to be in a Pirates movie, but these are some of my favorite in a particular order.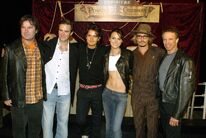 Community content is available under
CC-BY-SA
unless otherwise noted.